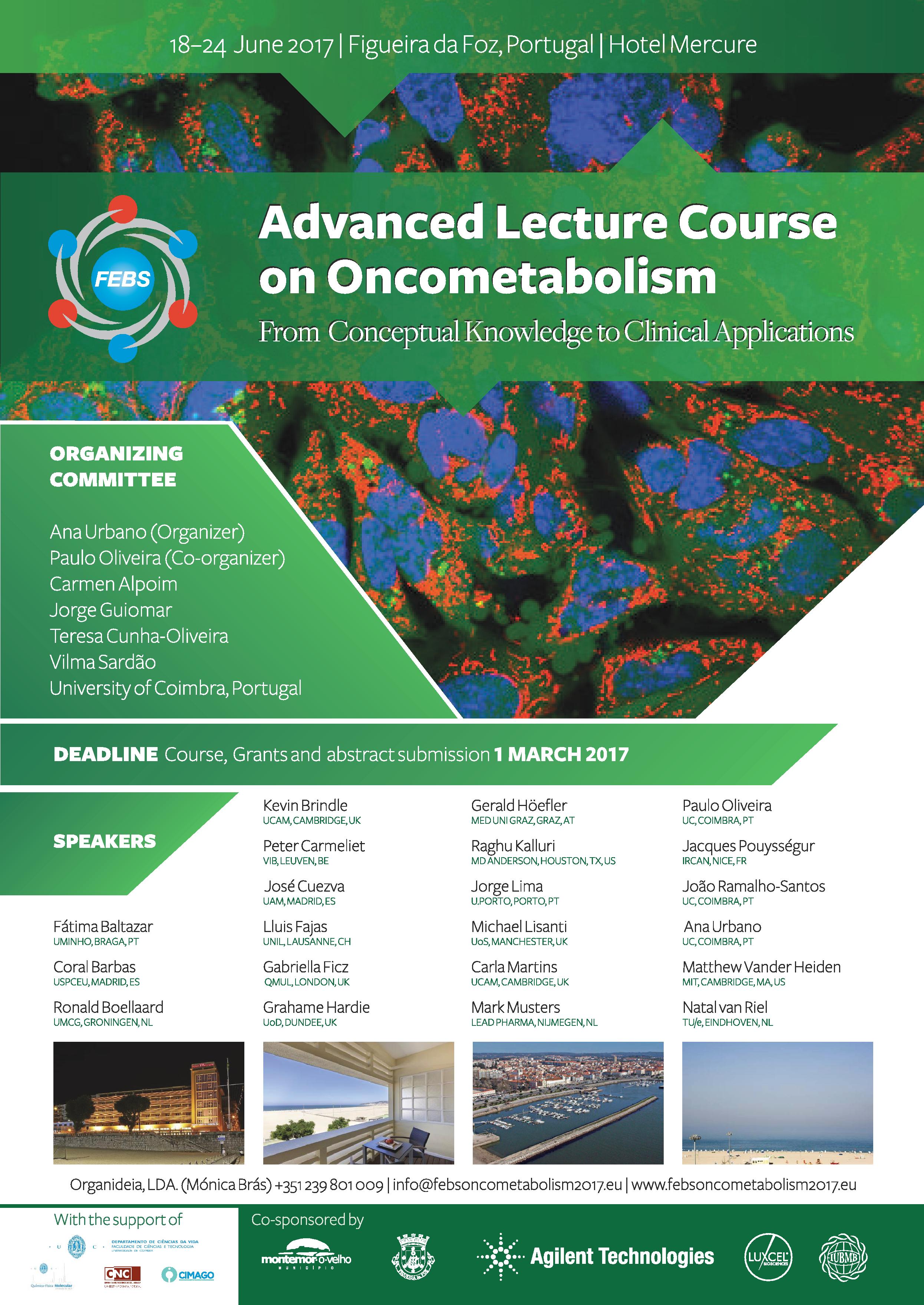 Dear Colleagues,
Please find information on FEBS Advanced Lecture Course on Oncometabolism that will take place in 18-24 June 2017, in Figueira da Foz, Portugal (www.febsoncometabolism2017.eu).
A total of 15 grants to cover the registration fee and contribute towards travel expenses are available through application and selection. One of these grants is sponsored by IUBMB for participants outside the FEBS area.
Best regards,
Professor Tatiana Borisova, Ph.D., D. Sc.
Head, the Dept. of Neurochemistry,
Foreign Secretary, the Ukrainian Biochemical Society,
Palladin Institute of Biochemistry NAS of Ukraine
9 Leontovicha Str., 01601, Kiev, Ukraine
Tel. +38 044 234 32 54; Fax. +38 044 279 63 65
e-mail: Ця електронна адреса захищена від спам-ботів. Вам необхідно увімкнути JavaScript, щоб побачити її.